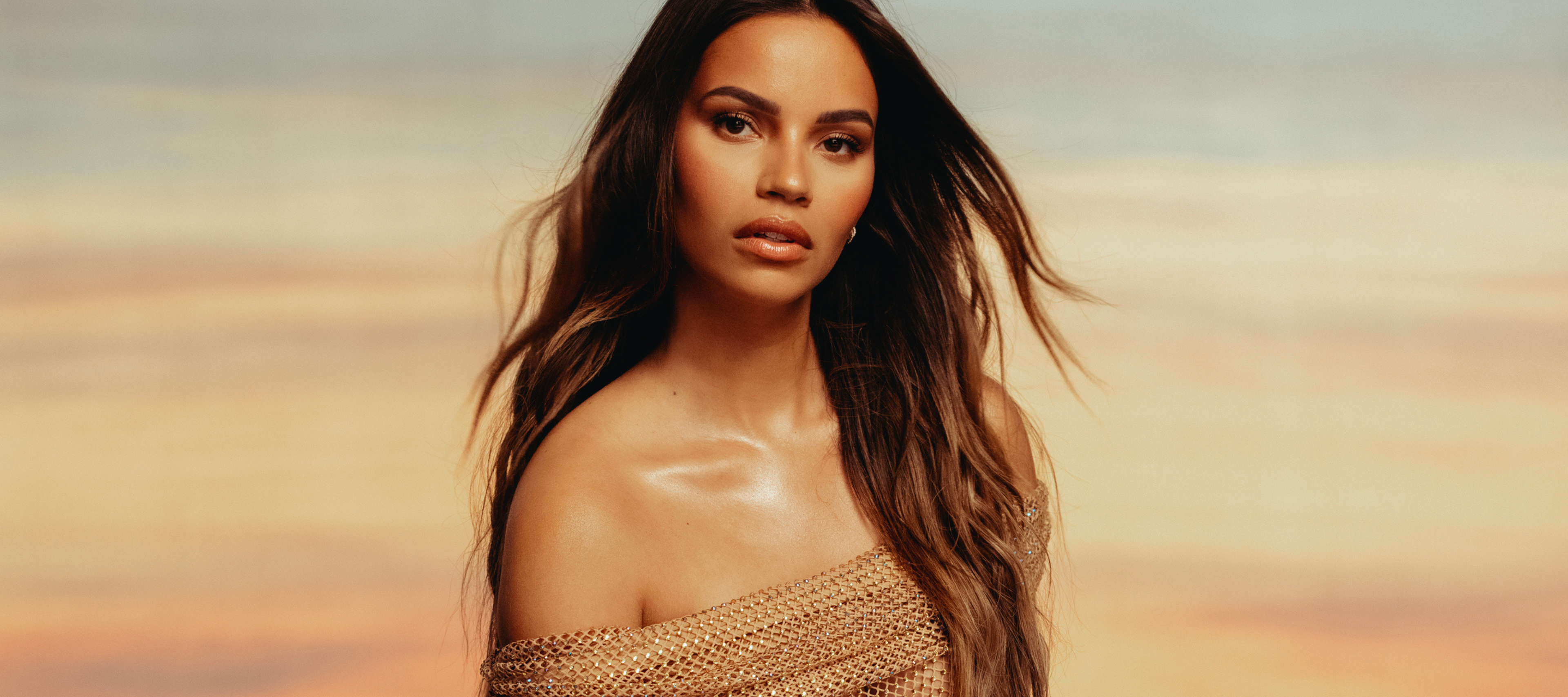 FROM CONCEPT TO CREATION: GOLDEN MIRAGE EAU DE PARFUM
In this journal post, SOPHIA MAE's founder Monica Geuze and Product Development Manager Manon Willemsen, take you on a journey from the initial concept to the creation of our latest launch: Golden Mirage eau de parfum. Here, they delve into the inspiration behind the scent, the choice of fragrance notes, the feelings it evokes, the production process and what sets it apart from other fragrances. 
How did the idea for Golden Mirage
eau de parfum

 come about, and could you provide more details about the fragrance notes?

We have a big soft spot for orange blossom. While this ingredient is present in many of our products, it was missing from our perfume collection. Therefore, we decided to create a fragrance that captures the true essence of orange blossom and wanted to craft a perfume that is perfect to wear in the summer. Often, perfumes can feel too heavy during warmer seasons. Our goal was to develop a lighter fragrance that can be worn comfortably when temperatures rise.  
What feelings should Golden Mirage
eau de parfum

 evoke?

Golden Mirage eau de parfum is all about invoking a sense of tranquility. It's that feeling you experience while on vacation when you can let go of all your worries. Picture yourself spending an entire day at the beach, rinsing off the sand and salt in the evening before heading out for a meal. After applying your lotion, you give yourself a spritz of the perfume, creating an aura of calmness and bliss.
Why is the fragrance named Golden Mirage
eau de parfum

?

The name 'Golden' is a nod to the emotions associated with the golden hour. 'Mirage' represents an oasis or a shimmering illusion. It encapsulates the mysterious and captivating vibe that this fragrance embodies. Just like the mirages you see on scorching hot days above the road, Golden Mirage eau de parfum carries an air of intrigue. It's something that nobody can quite put their finger on.
@sophiamae_nl A shimmering reflection in the air, a warm breeze through your hair and feeling the gentle glow of the sun caressing your skin. Don't you wish you could capture that feeling in a bottle? We've hidden another hint in this video. The hint in the previous post and this post together make the name of our newest product. What do you think the name will be? Let us know your thoughts, and if you get it right, a surprise may be awaiting you 👀 Pictures from Pinterest #SOPHIAMAE ♬ origineel geluid - SOPHIA MAE
Can you share more about the production process of Golden Mirage
eau de parfum

? What special care and attention are given to creating each perfume?

The production process for Golden Mirage eau de parfum mirrors that of Aura eau de parfum. We conceptualized the fragrance ourselves and provided detailed briefings to the perfumer. After several rounds of sampling and refinement, the scent of Golden Mirage eau de parfum emerged as the perfect realization of our vision.
What makes Golden Mirage
eau de parfum

 unique?

We believe that in the Netherlands, few people are familiar with the scent of orange blossom, making Golden Mirage eau de parfum the ideal fragrance to introduce them to this beautiful aroma. Its citrus-forward character sets it apart from other perfumes on the market, providing a unique experience.
How is Golden Mirage
eau de parfum

 different from Aura

eau de parfum

?

While Aura eau de parfum leans towards the gourmand fragrance family, Golden Mirage eau de parfum embraces the citrus family. These distinct scent profiles allow you to explore and enjoy different sensorial journeys, depending on your preferences and moods.
What else can we expect in terms of future perfumes?
Now that we have crafted a summer fragrance, you might just anticipate another perfume tailored for a different season. We don't want to reveal too much just yet, but there are a lot of exciting things coming your way.